Sowerby Bridge Church Institute Cricket Club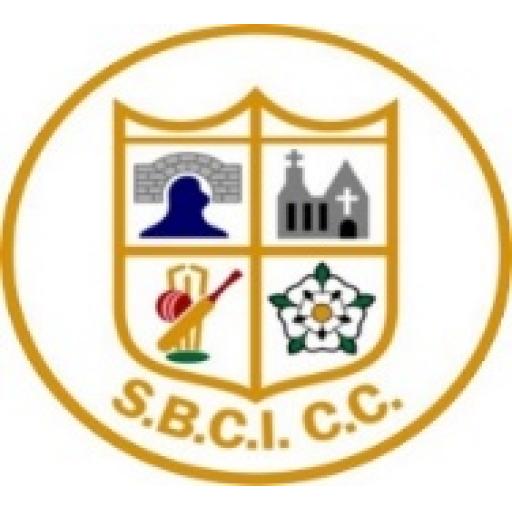 2022 Junior Membership Details
Website: www.sbcicc.co.uk
Twitter: @SBCI_CC
Facebook: www.facebook.com/sbcicc
Instagram:www.instagram.com/sbcicricketclub (@sbcicricketclub)
Section A – Membership Details

Player first name

Surname

Address

Post Code

Child Date of Birth

Child age as of 31/08/2021

Parent phone number

Parent e-mail address
Section B – Additional Support
Please detail below any disability your child has and/or any additional support you may require from the club.
Section C – Medical Information
Please detail below any important medical information regarding your child that our coaches should be aware of (e.g. epilepsy, asthma, diabetes, allergies, dietary requirements etc.) Please do not leave blank – if there is no information please write 'None'.
I consent to the special category personal data provided in section C and D to be shared with coaches for the purposes of the delivery of my child's safe participation in club activities and passed onto the Emergency Services in the case of medical emergency. This data will not be shared or processed for any other purpose.
Please tick
Section D – Parent/Guardian/Emergency Contact Details

Emergency contact 1 - Name

Telephone number

Email address

Emergency contact 2- Name

Telephone number

Email address

Section E – Photography and Video Consent

Sowerby Bridge Church Institute Cricket Club recognises the need to ensure the welfare and safety of all young people in cricket.

In accordance with the ECB child protection policy and procedures, we will not permit photographs, video or other images of children/young people to be taken without the consent of the parents/carers and children/young people.

The Club or organisation will take all possible steps to ensure these images are used solely for the purposes they are intended. If you become aware that these images are being used inappropriately you should inform the Club immediately.

I consent to photographing or videoing my child's involvement in cricket for the period shown on this form for the purposes of publicising and promoting the club or sport, or as a coaching aid.

Parent/Guardian signature

Print name

Date
Section F – Club Privacy Statement and Communication Preferences

Sowerby Bridge Cricket Club take the protection of the data that we hold about you as a member seriously and will do everything possible to ensure that data is collected, stored, processed, maintained, cleansed and retained in accordance with current and future UK data protection legislation.


Please read the full privacy notice carefully to see how The Club will treat the personal information that you provide to us regarding your child and in line with current Data Protection Acts we will keep your information secure and prevent unauthorised access.

In addition to the Club contacting you regarding selection, news and events via text and email, we also use the following Social Media Sites: Facebook, WhatsApp, Instagram and Twitter.

I agree to be contacted by text and email

I agree to have the data I have provided used by the club on the social media sites as per the above

Parent/Guardian signature

Print name

Date
Section G - Membership fees 2022

U9, U11 & U13

£25

Please note that an optional payment of £5 (per family name- not individual) can be made which will give you a social membership at the club. Further social memberships can also be bought, if required at £5 per person. If you are wanting to become a social member, please list the name(s) of the people below:-

U15, U17 & U19

£30

Additional social member(s)

Section G(i)- Payme

Sowerby Bridge Church Institute Cricket Club

2022 Junior Membership Details

Website: www.sbcicc.co.uk
Twitter: @SBCI_CC
Facebook: www.facebook.com/sbcicc
Instagram:www.instagram.com/sbcicricketclub (@sbcicricketclub)

Section A – Membership Details

Player first name

Surname

Address

Post Code

Child Date of Birth

Child age as of 31/08/2021

Parent phone number

Parent e-mail address

Section B – Additional Support

Please detail below any disability your child has and/or any additional support you may require from the club.

Section C – Medical Information

Please detail below any important medical information regarding your child that our coaches should be aware of (e.g. epilepsy, asthma, diabetes, allergies, dietary requirements etc.) Please do not leave blank – if there is no information please write 'None'.

I consent to the special category personal data provided in section C and D to be shared with coaches for the purposes of the delivery of my child's safe participation in club activities and passed onto the Emergency Services in the case of medical emergency. This data will not be shared or processed for any other purpose.

Please tick

Section D – Parent/Guardian/Emergency Contact Details

Emergency contact 1 - Name

Telephone number

Email address

Emergency contact 2- Name

Telephone number

Email address

Section E – Photography and Video Consent

Sowerby Bridge Church Institute Cricket Club recognises the need to ensure the welfare and safety of all young people in cricket.

In accordance with the ECB child protection policy and procedures, we will not permit photographs, video or other images of children/young people to be taken without the consent of the parents/carers and children/young people.

The Club or organisation will take all possible steps to ensure these images are used solely for the purposes they are intended. If you become aware that these images are being used inappropriately you should inform the Club immediately.

I consent to photographing or videoing my child's involvement in cricket for the period shown on this form for the purposes of publicising and promoting the club or sport, or as a coaching aid.

Parent/Guardian signature

Print name

Date

Section F – Club Privacy Statement and Communication Preferences

Sowerby Bridge Cricket Club take the protection of the data that we hold about you as a member seriously and will do everything possible to ensure that data is collected, stored, processed, maintained, cleansed and retained in accordance with current and future UK data protection legislation.


Please read the full privacy notice carefully to see how The Club will treat the personal information that you provide to us regarding your child and in line with current Data Protection Acts we will keep your information secure and prevent unauthorised access.

In addition to the Club contacting you regarding selection, news and events via text and email, we also use the following Social Media Sites: Facebook, WhatsApp, Instagram and Twitter.

I agree to be contacted by text and email

I agree to have the data I have provided used by the club on the social media sites as per the above

Parent/Guardian signature

Print name

Date

Section G - Membership fees 2022

U9, U11 & U13

£25

Please note that an optional payment of £5 (per family name- not individual) can be made which will give you a social membership at the club. Further social memberships can also be bought, if required at £5 per person. If you are wanting to become a social member, please list the name(s) of the people below:-

U15, U17 & U19

£30

Additional social member(s)

Section G(i)- Payment Details 2022

Online transfer is preferred but cash is also more than welcome:- Account details as follows:-


Sort Code 40-47-64
Account Number 38659389
Account Name Mr D G Brown

nt Details 2022

Online transfer is preferred but cash is also more than welcome:- Account details as follows:-


Sort Code 40-47-64
Account Number 38659389
Account Name Mr D G Brown